WICV 2021 | Xinchi Technology and industry partners work together
From September 25th to 28th, the 2021 World ICV Conference was held at the China International Exhibition Center in Beijing. Combining the new features of intelligent transformation and green development in the automotive industry, the 2021 World Intelligent Connected Vehicle Conference takes "Introducing New Intelligence, Creating a Green Future" as the theme, and focuses on three chapters: industrial reengineering, integrated application, and harmonious coexistence.
On the afternoon of September 26, 2021, WICV 2021 "ICT Enterprise Session: Smart Chips and In-Vehicle Systems" was held in Hall W1 of the New China International Exhibition. The session was hosted by Dong Yang, Chairman of China Automotive Chip Industry Innovation Alliance. As an important part of the 2021 World Intelligent Connected Vehicle Conference, ICT companies will focus on smart chips and in-vehicle systems, discuss how intelligence and networking can accelerate the transformation of global auto companies, and discuss the impact of ICT companies in the automotive industry.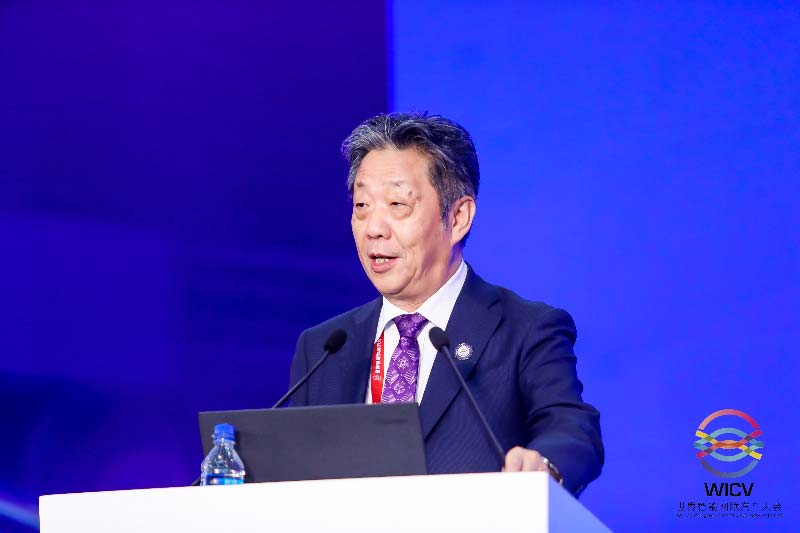 Sinchi Technology and NXP Semiconductors, GAC Research Institute, Bosch Sensorte, Neusoft Reach, Jingwei Hengrun Technology, Horizon, Black Sesame, Dongtu Technology and other outstanding enterprises in the industry will discuss the achievements and opinions in the field of intelligent networked vehicles Excellent speeches and presentations.
Zhang Hewei, Senior Director of Engineering Consulting Division of Beijing Jingwei Hengrun Technology Co., Ltd. (hereinafter referred to as "Jingwei Hengrun") shared a keynote speech on "vehicle embedded software development and independent chip practice". In terms of SOA architecture, it has a very pragmatic layout, mass-produced models and plans, and also provides evaluation and adaptation of localized chip basic software for independent chip manufacturers.
In terms of software-defined automobiles and service-oriented frameworks, Jingwei Hengrun has completed the deployment of SOA scene services on the G9X chip of Xinchi Technology. In the G9X chip, the A55 core and the R5 core are adapted to Hengrun's independent AP+CP system respectively, and the single-chip inter-core communication capability of Coretronics is used to realize IPCC, and the "welcome model" based on atomic service and combined service is realized. + Ambient light" SOA application scenario.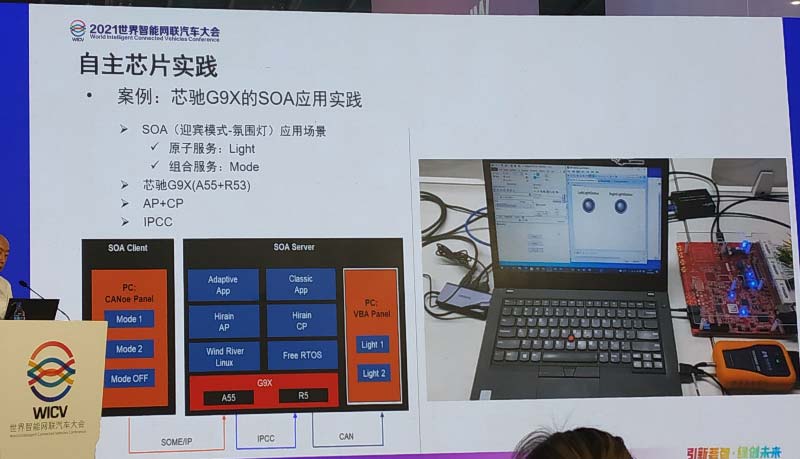 The chip products of Xinchi Technology can be favored by the industry-leading system service partners such as Jingwei Hengrun and many vehicle enterprises. , Customer-oriented service awareness adherence.
In the subsequent speech, Xu Chao, Vice President of Coretronics, showed the design concept of Coretronic's high-reliability vehicle-gauge chips with the title of "Highly Reliable Vehicle-Gauge Chips, Escorting Smart Travel". In the era of intelligent network connection, Xinchi Technology takes the six dimensions of excellent performance, low power consumption + high energy efficiency, affordable and reasonable cost, dual reliability of products and supply, dual security of functional information, and dual long-term design support for the intelligence of automobiles. Provide support for automation, networking, electrification, personalization and low carbonization.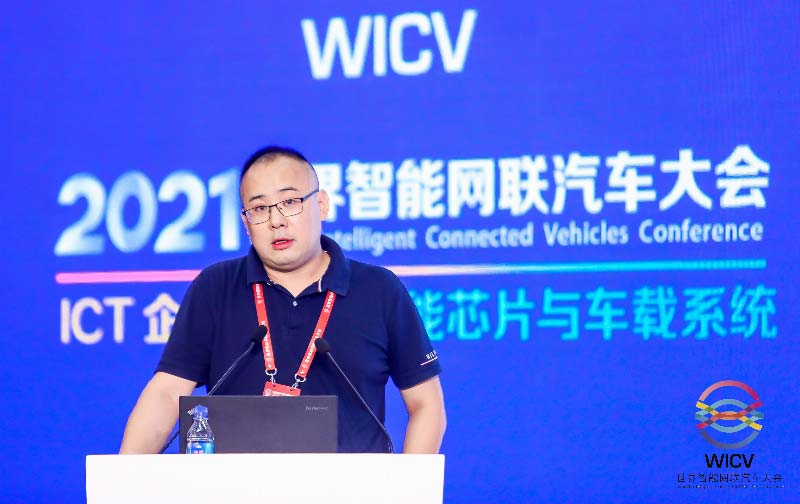 Xinchi Technology always adheres to the bottom line of safety and reliability, takes "vehicle regulations" as its foundation, and integrates it into the whole process of product development. At present, Xinchi Technology has achieved vehicle regulation reliability certification, functional safety process certification and functional safety product certification, becoming the first chip company in China to achieve this goal.
Coretronic's G9 high-performance central gateway processor adopts dual-core heterogeneous design, including high-performance Cortex-A55 CPU core and dual-core lock-step high-reliability Cortex-R5 core, and uses the second-generation package of Coretronics The processing engine SDPEv2 can realize high-traffic and low-latency data exchange between different interfaces with little CPU usage. In terms of security, G9 adopts an independent and complete hardware information security module HSM that supports the national secret standard, which can meet the needs of functional security and information security while providing sufficient computing power. In terms of power consumption, the entire G9 series of chips use advanced manufacturing processes, and the heavy-duty power consumption is less than 6 watts, and passive heat dissipation can meet the requirements of full-speed operation.
In the future, Xinchi Technology will continue to play the role of supporting the underlying hardware, providing a stable and efficient operation platform for customers and ecological partners, and helping the long-term and stable development of intelligent networked vehicles.
---
Original from: Semidrive</a p>