Focus on CICV2021| | Car Gauge Chip to Meet the New Challenge
From May 25th to 27th, 2021, the 8th International Intelligent and Connected Vehicle Technology Year will be hosted by the Chinese Society of Automotive Engineers, the National Intelligent and Connected Vehicle Innovation Center, the Suzhou Automobile Research Institute of Tsinghua University, and the Beijing Economic and Technological Development Zone. The conference (CICV 2021) was held in Beijing.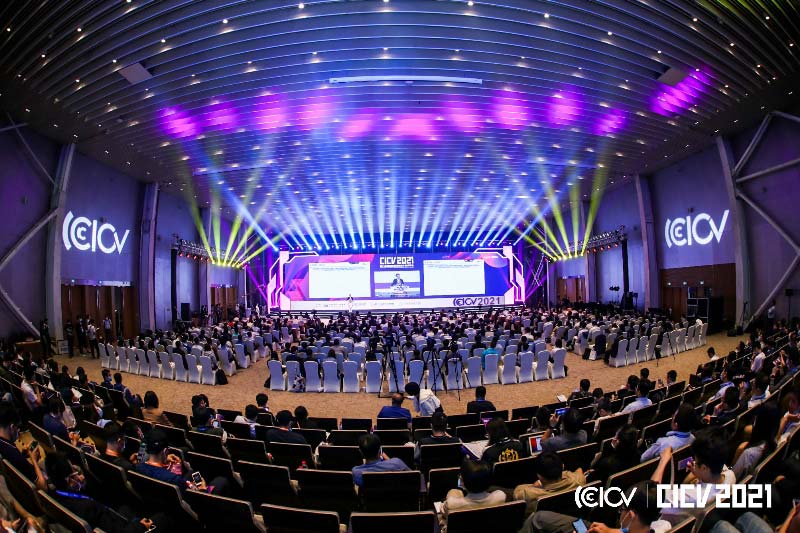 As a grand event of the "wind vane" of the intelligent networked industry, CICV 2021 is themed "Building an Open and Shared New Ecosystem of Intelligent Connected Vehicles", focusing on key technologies of automobile intelligence and network connection, electronic and electrical architecture, artificial intelligence Technology, application and demonstration, technical standards and regulations, etc. During the conference, more than 400 institutions covering the upstream and downstream of the industry chain participated in the exhibition, and the industry leaders shared the latest technology trends and applications in the industry.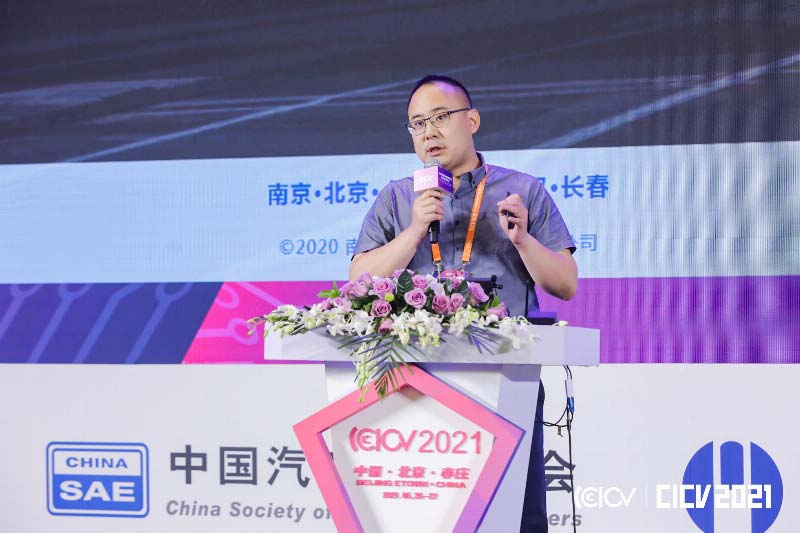 At the special forum on "Electronic and Electrical Architecture of Intelligent Connected Vehicles" held on May 26, Xu Chao, Vice President of Coretronics, delivered a keynote speech entitled "Chip Boosts the Evolution of Electronic and Electrical Architecture of Intelligent Connected Vehicles". Xu Chao said that with the development of the trend of intelligent network connection, the number of software codes of intelligent networked vehicles has increased from an average of over 100 million lines in 2016 to over 200 million lines today, and it is foreseeable that it will exceed one billion lines in the future. At the same time, the consumption of automotive chips has shown an explosive growth, which requires chips to support the operation of these codes reliably and efficiently.

China's auto industry's single-vehicle chip usage (except for sensors and power devices, which can represent the overall level of automotive electronics and intelligence) is currently in the fourth echelon after Europe, America, Japan and South Korea. The average cost of chips per vehicle About three hundred and fifty dollars. With the advancement of the national-level intelligent networked vehicle strategy, including the "Intelligent Networked Cyber-Physical System 2.0" released by Professor Li Keqiang at this conference, it is foreseeable that the amount of semiconductors supporting intelligent networked vehicles will grow explosively in the next few years. By 2025, our country is expected to surpass South Korea in this aspect, which is close to the first echelon level of Europe, America and Japan.
In the era of intelligent network connection, the electronic and electrical architecture of automobiles has also developed from distributed to centralized. The main chips in the car can be divided into four categories according to their functions: intelligent cockpit, automatic driving, Internet gateway, and safe car control. These four types of chips cover four main domains, as well as inter-domain interconnection and in-vehicle interconnection.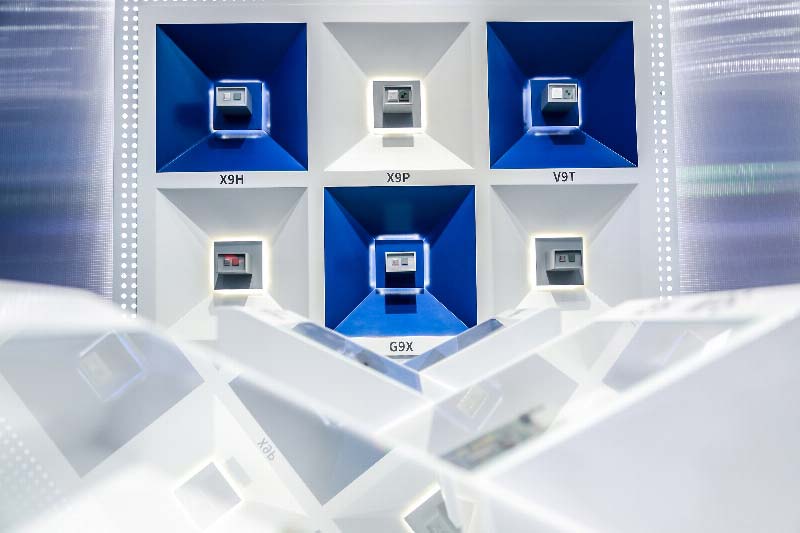 In the cockpit domain, Xu Chao pointed out that the X9 smart cockpit chip of Xinchi Technology can not only provide sufficient CPU/GPU performance, but also expose none of intermediate layer consumption caused by the cross-border application field. For example, splitting an ultra-high-definition display output into multiple displays through daisy-chaining, etc., or a group of CPU/GPU time-sharing through scheduling, etc., will bring overhead to the system. For chips designed for multi-system intelligent cockpits, each group of CPU/GPU has an independent interrupt processing mechanism, which can achieve true hard isolation and hardware virtualization support. Moreover, the DPU specially designed for the cockpit system has a multi-layer high pixel filling rate, which can realize the visual effects of merging, mixing, and superimposing, so that the processing power of the high-performance CPU/GPU is not limited by the bottleneck of the final output.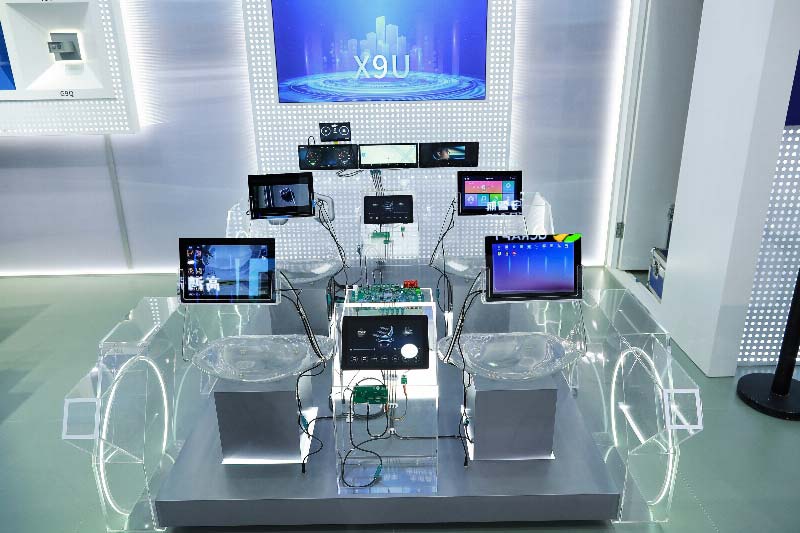 In the interconnection architecture inside and outside the car, the chip must have high-throughput, low-latency message processing capabilities. At the same time, in order to smoothly and quickly migrate traditional ECU algorithms, policies and control models to SOA services, the chip needs to possess sufficient service performance and physical isolation between services. On this basis, a high-performance inter-core communication mechanism that is convenient to call must be provided.
In the field of autonomous driving, which is a battleground for automotive chip companies, in addition to providing sufficient computing power support, Xinchi Technology also comprehensively considers the balance of CV, data throughput and other capabilities, including the realization of isomorphism "cloud-edge" A system architecture that integrates "end-to-end", time-sharing computing power and cloud training, simulation, model preprocessing and distribution.
In addition, in terms of car control chips that have recently attracted widespread attention due to shortages, the E3 chip of Coretronics, which will be launched later this year, adheres to the ASIL-D complete functional safety design and provides sufficient performance to support fail-operational. For different application fields in the car, the E3 series is equipped with different "acceleration engines". For example, the SDPE packet engine for gateways, and the mathematical calculation acceleration engine for computing-intensive applications such as BMS, further improve system efficiency.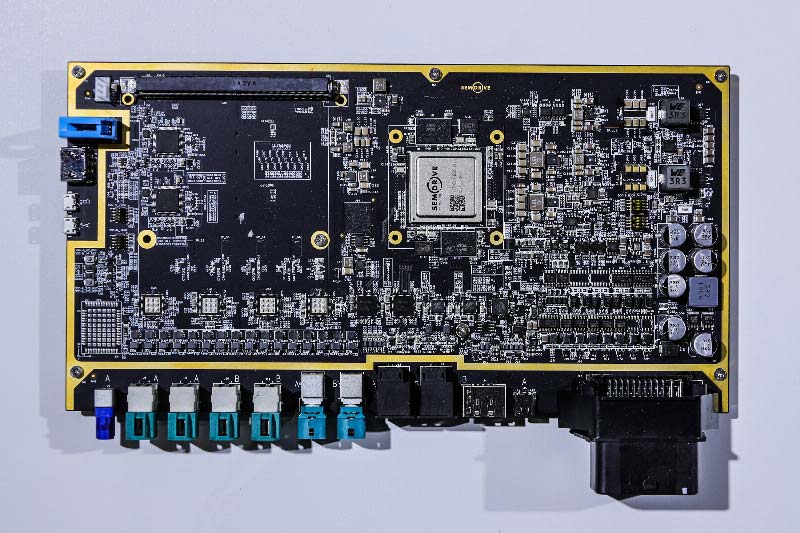 Xu Chao also shared the core chip design reference for the centralized electronic and electrical architecture of mainstream smart cars, and emphasized that Core Chi has mastered and possessed all the core technologies and mass production from in-vehicle experience, high-power computing power to safe vehicle control. Experience, and the accumulation of these technologies and experience, as the "technical platform" of Xinchi, can provide assistance in various ways to meet the increasingly clear needs of OEMs.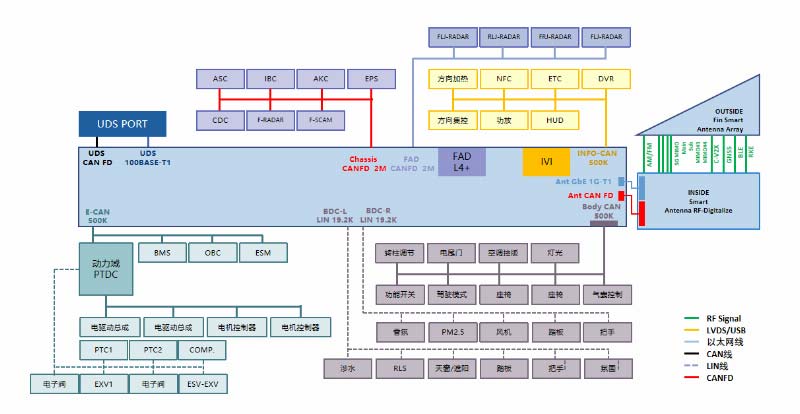 Xu Chao said frankly that the domestic chip team is happily busy today when the chip is getting the most attention. The external service team of Xinchi Technology maintains close communication with customers all over the country. In addition to sharing the technology and products of Xinchi Technology with the majority of OEMs and tier1s, it is more important to listen to real needs and expectations for the future. Xinchi Technology will use its own capabilities and experience to turn these expectations into reality, so this is a process of mutual continuous empowerment. The domestic "Longchi" core gateway released by FAW and Xinchi Technology last month based on Xinchi Technology's G9 chip to realize the FAW FEEA2.0/3.0 architecture is the result of mutual empowerment between the two parties.
Sinotech has always been in awe of vehicle safety, and has always put reliability, functional safety and information security as the top priorities. It has also become the first semiconductor company in China to obtain ISO26262:2018 vehicle certification. In order to better serve customers, Xinchi Technology has continuously extended and strengthened the industrial value chain and created a complete ecological alliance. At present, Xinchi Technology has cooperated with more than 100 partners, covering the fields of algorithm operating system, hardware solution, protocol stack, navigation virtualization, etc., which can provide customers with rich technical support and help customers to accelerate the completion of intelligent networked vehicles. development.
---
Original from: Semidrive</a p>