Fir trees for public welfare, watering with heart.
T-footprint Information has escorted high school students in poverty-stricken areas for six consecutive years
"Cedar Public Welfare" is a public welfare organization established by Shanghai Shanshu Public Welfare Foundation, China Women's Development Association and Children's Hope Relief Foundation.
In poverty-stricken areas, many students from poor families are forced to drop out of high school after nine years of compulsory education. Cedar Public Welfare proposed the "High School Student Assistance Program". Since 2015, T-footprint has joined the project for 6 years and has sponsored several students. The children who are sponsored are from poor families, but most of them are self-reliant and have a strong thirst for knowledge. T-footprint firmly believes that education can change people, especially for girls, and successful education can even change three generations. Therefore, it is worth supporting these children to complete their studies and guarding their growth.
The children will send a thank you letter every semester to report on their progress. From the lines, you can feel the children's growth, courage and determination to persevere. They study hard with ideals, and slowly grow into a towering tree. They can use their own efforts to change their future, and the future of their family and hometown.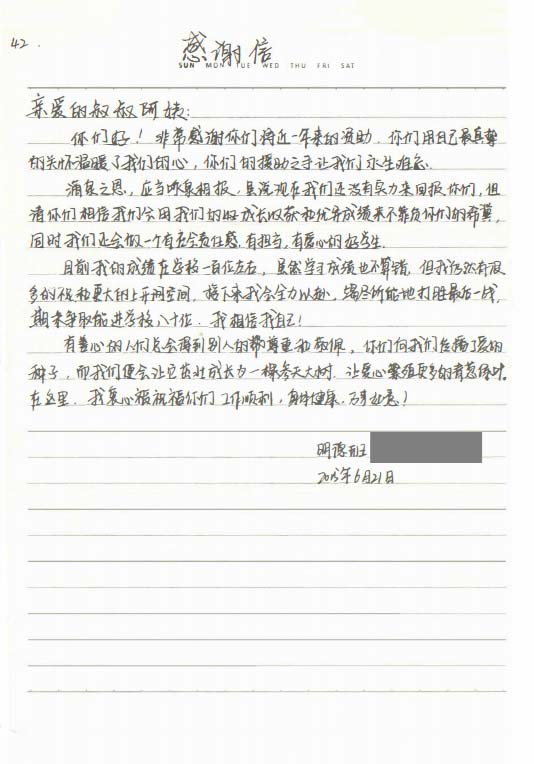 As an active participant in the event, T-footprint adheres to the concept of "moisturizing things silently and passing on fire from generation to generation", and sincerely wishes the children to grow up healthy and be useful to the society. I also hope that they will gain love and be able to put This love has been passed on all the time, becoming a fighter who bravely faces difficulties and does not succumb to fate.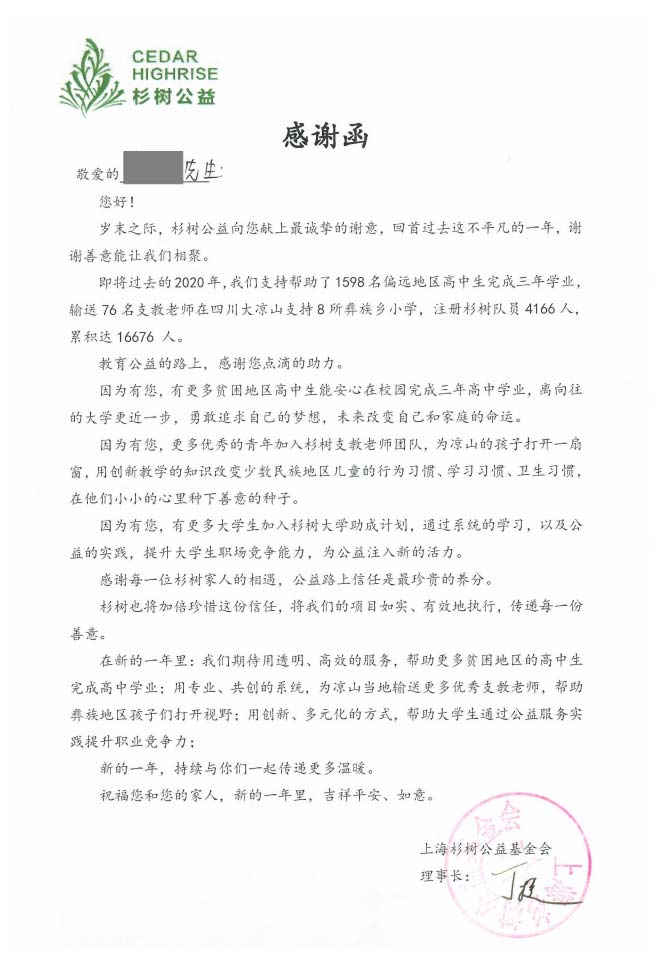 Giving back to the society is the responsibility of every enterprise. T-footprint will stick to its beliefs, continue to be grateful to the people who have supported and helped us along the way, and pass on this love.